Aim of the conference
The conference will be a follow-up workshop of the Rauischholzhausen meeting in 1999 where a representation of major European education sites in audiology and from major European countries is desirable.
The approach of the "general audiologist", the "audiological specialist" and the various implementations of these interdisciplinary (university) education schemes across Europe will be reviewed by the heads of the respective programs.
A consensus will be approached about how university education in audiology should be characterized in Europe in the future.
From this, the guidelines for developing the current schemes into a common, European, interdisciplinary university education approach in audiology will be derived.
In addition, possible interfaces across existing and future programs in audiology will be discussed.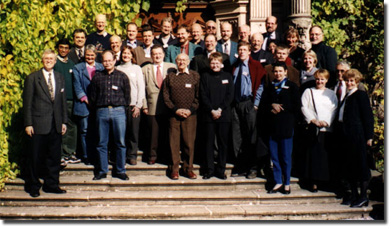 Click to enlarge and see the list of participants of the Rauischholzhausen '99 meeting.